Every Holiday still brings us draining combination of travel, preparation, meetings. The coming Thanksgiving will give you this fatigue, travels, and overeating. But, after all, everyone is waiting for these moments, as it would give us a break, wonderful moments. And so it is, indeed.
However, there is a holiday during the year, during which we are never tired, or otherwise, never too tired to shopping, even it's only the day after one the most important holiday in the year.
During Black friday, you forget that the turkey was just coming out of your throat a moment ago that you could not get up from the chair.
In e-commerce it's easier. Your customers don't have to leave their homes, stand in queues or fight for the products. They sit comfortably in the chair and click buy now, buy now, add to wishlist, compare. And revenues are growing. But nothing happens just right, you have to prepare for this important event on the e-commerce market.
What you should do before Black Friday and Cyber Monday?
First of all you need to start with your store. After all, it must be ready for sale. Imagine now the largest shopping center during the black friday. It literally bursting at the seams. Same thing happens with your online store. People are pounding through doors and windows to check your offer. Suddenly, the stores, which until now had little traffic, have to deal with the poor performance of the system. If a large number of products come to this, we have an explosive mixture. The customer will receive a 500 Timeout error during the purchase, and this is already like a pledge.
Improve your online store
What you can do? First, be sure of your software. If the base of 10,000 or 20,000 products is not a problem then you are safe. Host it on good server and for 100% black friday will not be a technical failure.
Check up your SEO settings
This is important during the entire business, not just during Black Friday. But if you don't configure it before, it's the best time to catch up.
Audit your meta tags. Check your each product page and fill the meta keywords, meta description and meta title. Be sure that mentioned keywords appear also in product descriptions. If you have a lot of images, be sure that you add to them alt tags.
Increase the store speed loading
In most cases, customers have only 24 hours to make attractive purchases. Do not make them wait! If some of pages in your store loads slowly, do everything to change it.
Below you fill find a list of tools which can help you with analysis:
Google TestMySite - https://testmysite.thinkwithgoogle.com/intl/en-us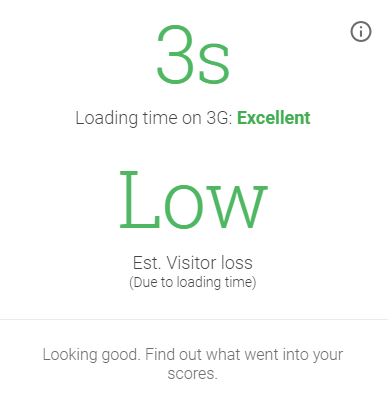 GTMetrix - https://gtmetrix.com/
New Google tool - https://web.dev/measure
Screens above contains scores of our demo page, it's impressive, isn't it?
If you have problem with image size, just use the Pingo compressor. It's a free tool, which will perfectly compress your images.
Remember about minification in the Catalog settings of your GrandNode. It will compress your css/javascript files. It's crucial in online stores with a large number of scripts and stylings.
Test the customers journey
Users feedback is priceless. Sometimes it is not important whether the client will buy, but his opinion. If you are struggling with a lack of sales, suggest a deal. You give him the product for free, which he wanted to buy, but let him tell you what bothered him. As a store owner, you have limited knowledge about your clients' experiences. Something that is obvious to you is not for your customers anymore.
Check the most crucial places in your store:
Check the categories and filtering

Check the search engine in your store

Check the shopping cart features

Check the whole steps in checkout
Simplify the checkout
Try to feel like your user. If you do shopping, do you trust websites that are complicated? Of course not. Check if your cart is not complicated. Is the number of steps right for him. Maybe you ask for too much information?
Implement a one page checkout plugin to simplify the checkout process as much as possible.
Prepare a special offer for your customers
It's obvious but remember about creating a offer. If you don't create a special promo, you don't exist in the industry and you will be overtaken by the competition. 
Calculate your profit margins, calculate possible discounts, check out what the competition is preparing. Prepare the sheet with new prices in advance.Only to be prepared during the black friday to give customers only the best offers.
Prepare banners and communication
During the black friday you need to change the graphics on your store. Neon banners connecting black friday with cyber monday are becoming popular. Before starting the black friday campaign, prepare all banners. Prepare the slider for the home page, prepare graphics for social media, prepare pop-ups.
What's important you don't need to have any additional tools! Our marketing automation features are on duty 
Prepare your customer service
During the Black Friday, you will have a lot of inquiries. You need to remember that you will have to actively attack clients who have only slightly touch you. It can be a mail, it can be a short "Hi" on the Messenger or live chat.
You have to think about how to prepare your store to handle so many messages. The mailbox is not enough, you have to prepare for it. You need to know which contact is most important, because he is already asking directly about things related to the purchase, which only looks around and has some general questions. To maximize sales, you must be ready to quickly distinguish these messages. You can do it with our Tickets System.
Be online! When time matters, the most important thing is to react quickly, and quick reactions are possible thanks to LiveChat or Messenger, which you can also get thanks to our plugin.
Summary? Maximize your incomes with GrandNode and our plugins
There is nothing more comfortable than automated store, which fully satisfy your customers and let them to purchase what they want without stress and problems. And here comes the GrandNode! Cross-platform, open source e-commerce software based on the ASP.NET Core 2.1 and MongoDB. The combination of these two technologies guarantees performance and scalability.