GrandNode Bookings
Let your customers book reservations, appointments or rentals on their own just with GrandNode – no phone calls required, no more notepads and paper calendars! Let customers book courses, schedule appointments or reserve items. Whatever option you want to offer to your customers, GrandNode makes possible to:
- Define set options, like fixed time for trainings, appointments.
- Let customers choose what they want by giving possibility to choose the date or time ranges.
Book individual or grouped events, trainings
With GrandNode Bookings feature you are able to easily create individual trainings and also grouped daily trainings. With a small amount of time, you are able to customize GrandNode and Reservation product type to meet all of your requirements. With different resources or additional parameters you can generate as many seats as you wish. 
Availability in the customer's time zone
To avoid misunderstandings you are able to show availability of your bookings in customers time zone, so they are able to book exact time that they really need. Your customers will be sure that appointments made from New York, Kraków or Tokio will be made within the hours you set.
In the case of webinars or some kind of events, it's very important to reduce the number of empty bookings.
Bookings cancelation on demand
If you want, you can give possibility to cancel appointments directly by users in their account section. In the standard version, you are able to reserve item and then cancel the booking, if you change your mind before purchase.
No more problems with double-booked resources
To avoid double bookings you can use the particular resource during the product creation. For example, if your customer at 3:30pm. Will book the hairdresser until 5pm, that haidresser won't appear as available at 6pm. With GrandNode bookings you will never have to think about offering the same resource to two different customers at the same time.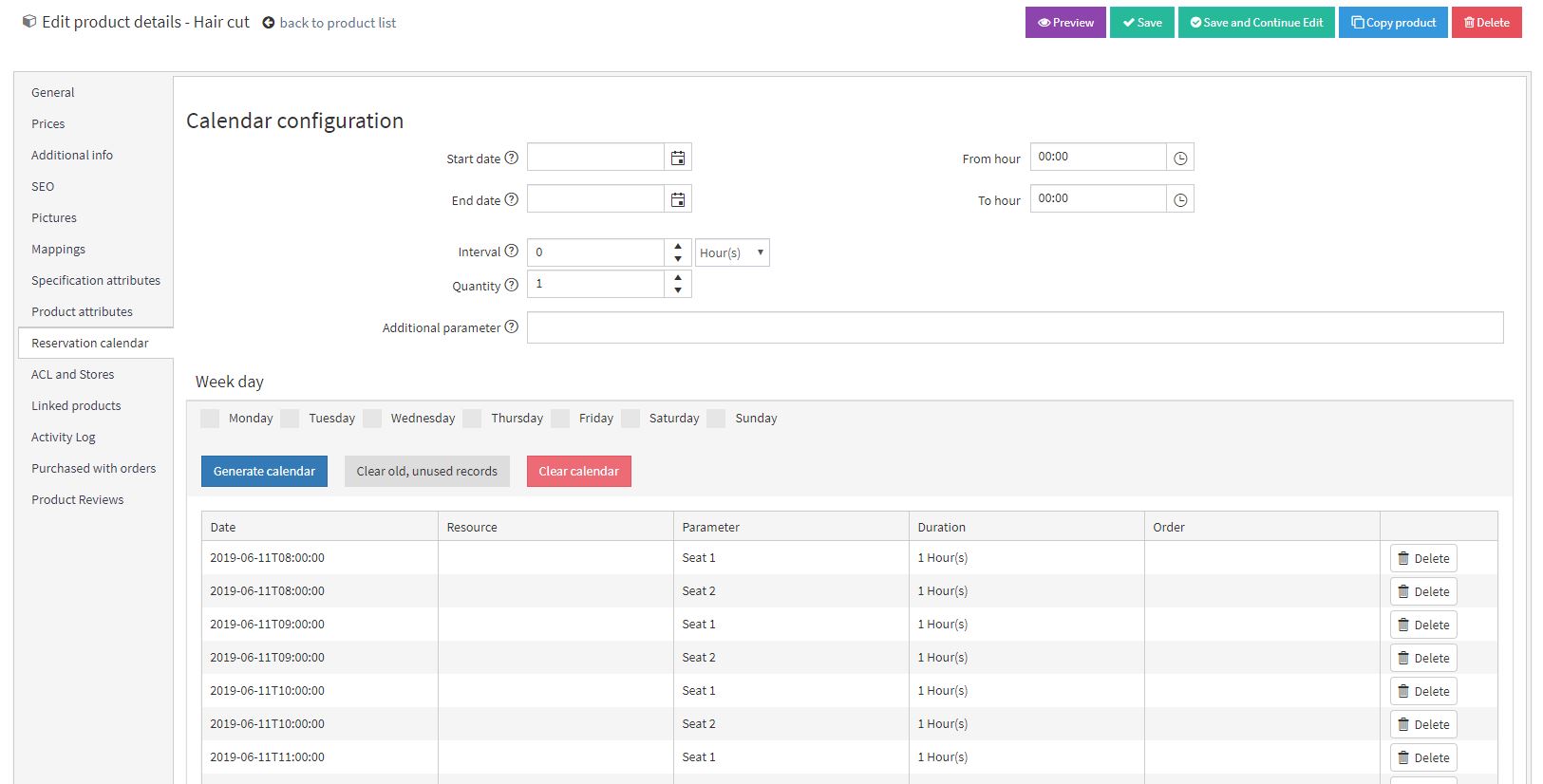 Customize fields translations
Bookings are fully localizable. GrandNode allows you to change name of "Resource", "Additional parameters". Which gives you possibility to change the "Additional parameters" field name into "Hairdresser" and allow your customer to choose beloved hairstyler.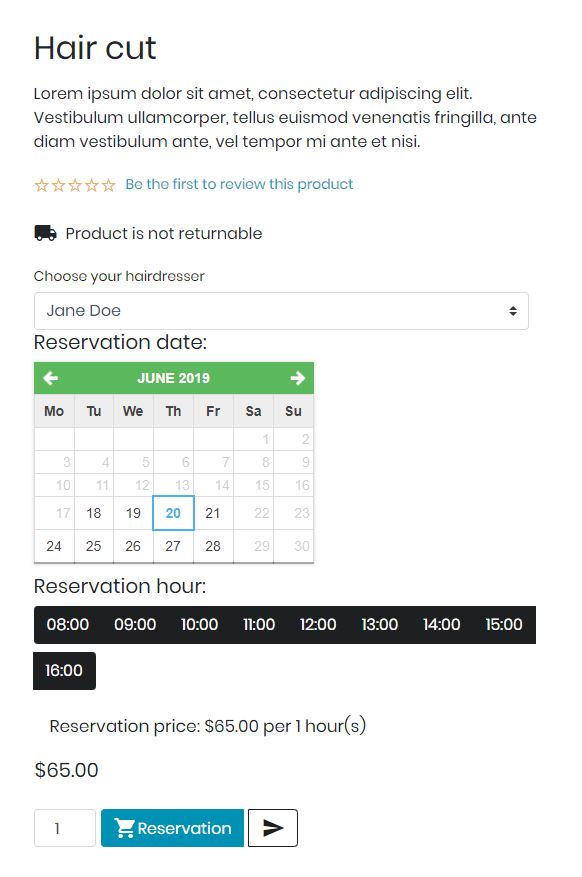 Communicate with your customers with order notes
Your customers can easily ask about purchased services with out of the box implemented order notes. 

Who will get the most out of the GrandNode?
To fully use the Bookings possibilities it's recommended to use them in following industries:
- For hotels, apartments and all kind of houses available to rent,
- For hairdressers, beauticians and any kind of people who offers different kind of services,
- For any kind of events, conferences or trainings. 
If you want to improve your store, just download it and start exploration!