Knowledgebase is one of the newest feature, available in GrandNode 4.20. It can be used to create a FAQ section in your store. Below you will find a short guide, how to create a basic FAQ page in GrandNode. 
If you want to use the Knowledgebase, you need to enable it in General settings. Go to Configuration -> Settings -> General settings. Scroll down to the end of the page and you will see "Knowledgebase Enabled" setting. 

1. Open admin panel and go to Content management -> Knowledgebase

2. After that you will see two buttons, Create knowledgebase category and Create article.

Create knowledgebase category, as the name suggest is used to create a category of articles. 
Create article is used to create a new article, it's simple.
3. First, we need to create a new category. For example, let's create a category called "General Questions", as our base.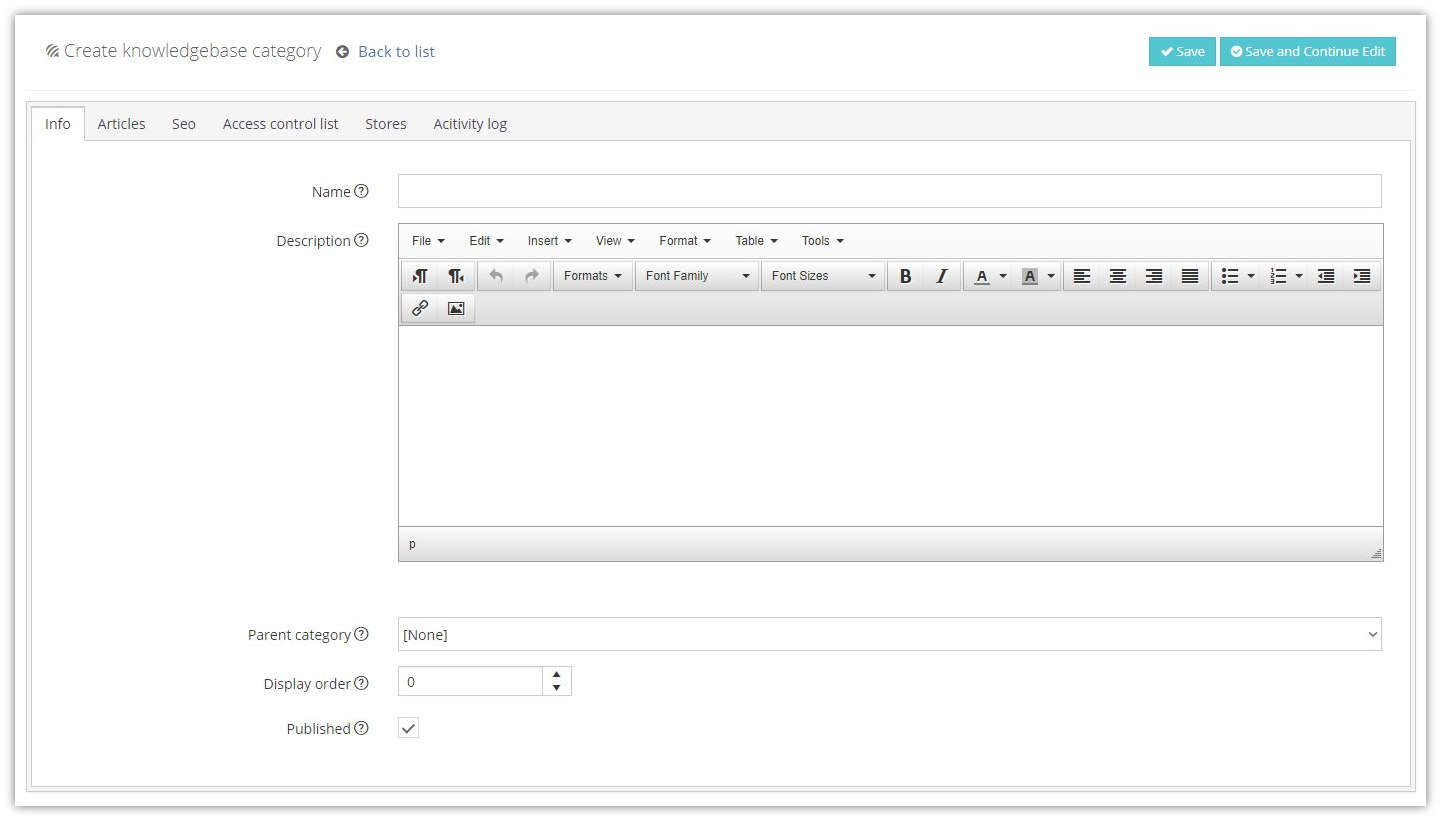 You need to fill the "Name" field and "Description". Just enter there whatever you want, in my case I've created a "General questions" category.
4. After that, save changes and continue edit. Go to "Articles" tab and click the "Create article" button.

You will see a similar window to the previous one. You will see that GrandNode automatically asign your new article to the previous category. You need to know that each article must have a parent category, you are not able to create an article without assigned category. Fill the "Title" and "Content" fields. Title is a text which will be presented on the category homepage.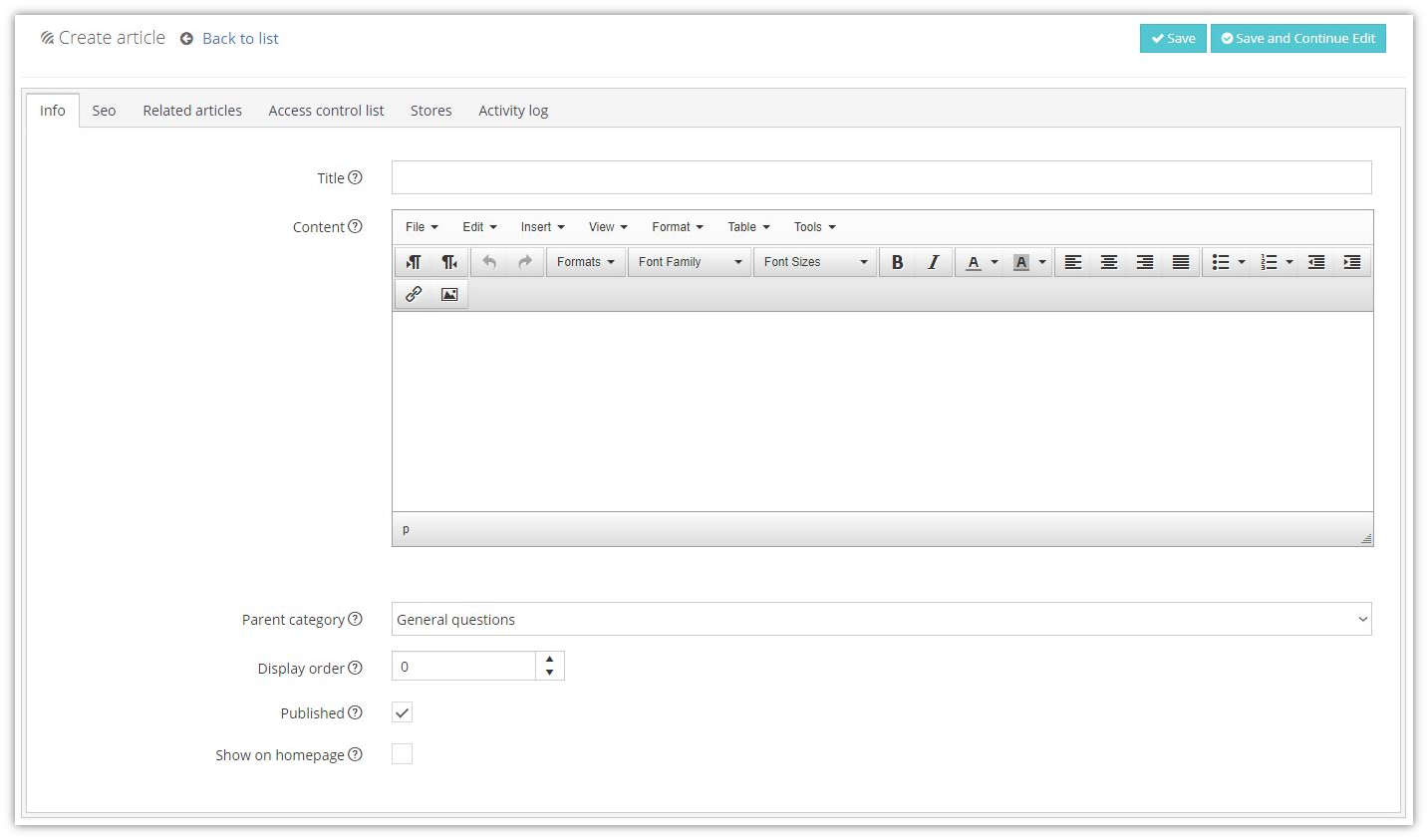 Save changes and open the public store. You will see a new link in the footer - "Knowledgebase". Open it, you will see a homepage of knowledgebase. It's customizable page in admin panel. Just go to Admin Panel -> Content management -> Topics (pages).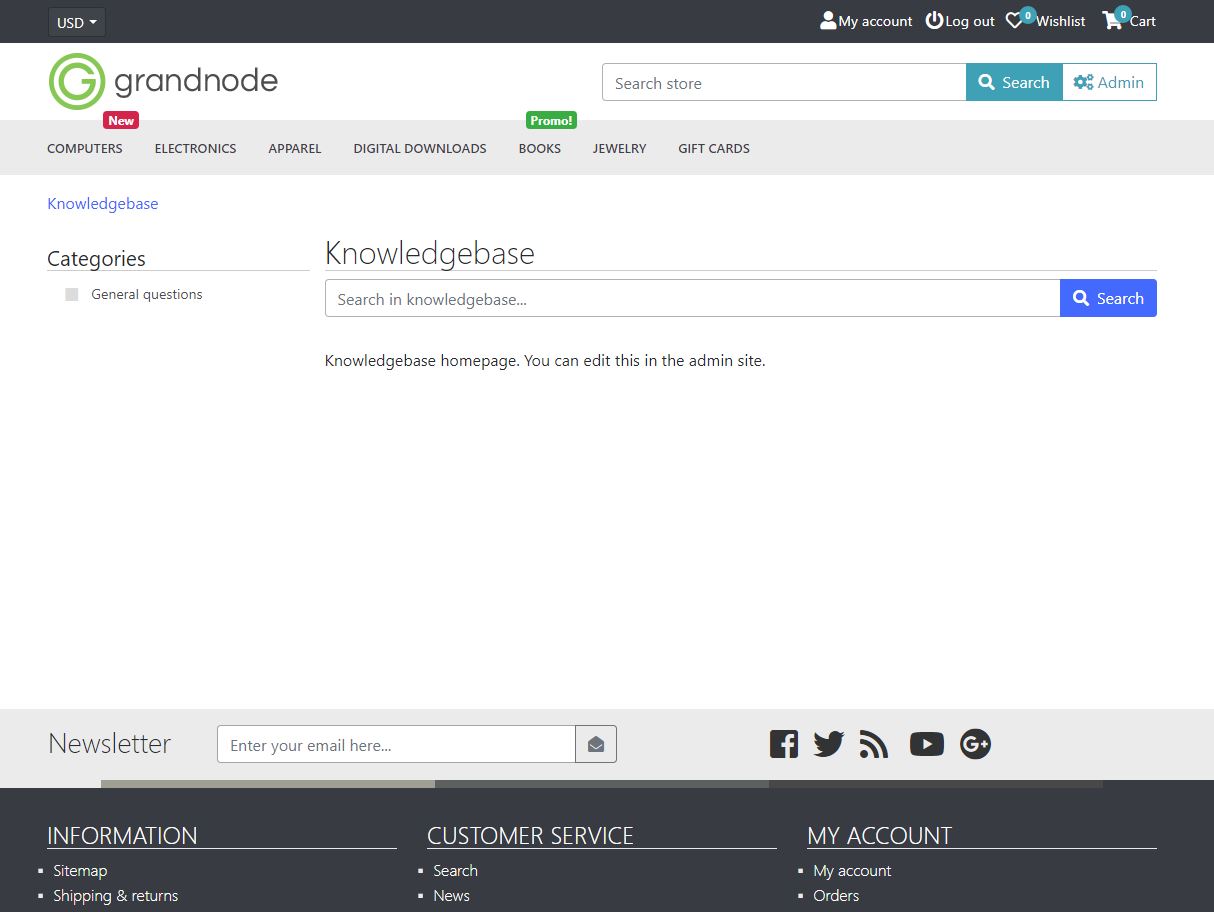 On the left side of screen, you will see a list of knowledgebase categories and subcategories. If you want to look at the created article, you can search for it in the search box or go to the "General questions" category. After that you will see a description of it and list of the assigned categories.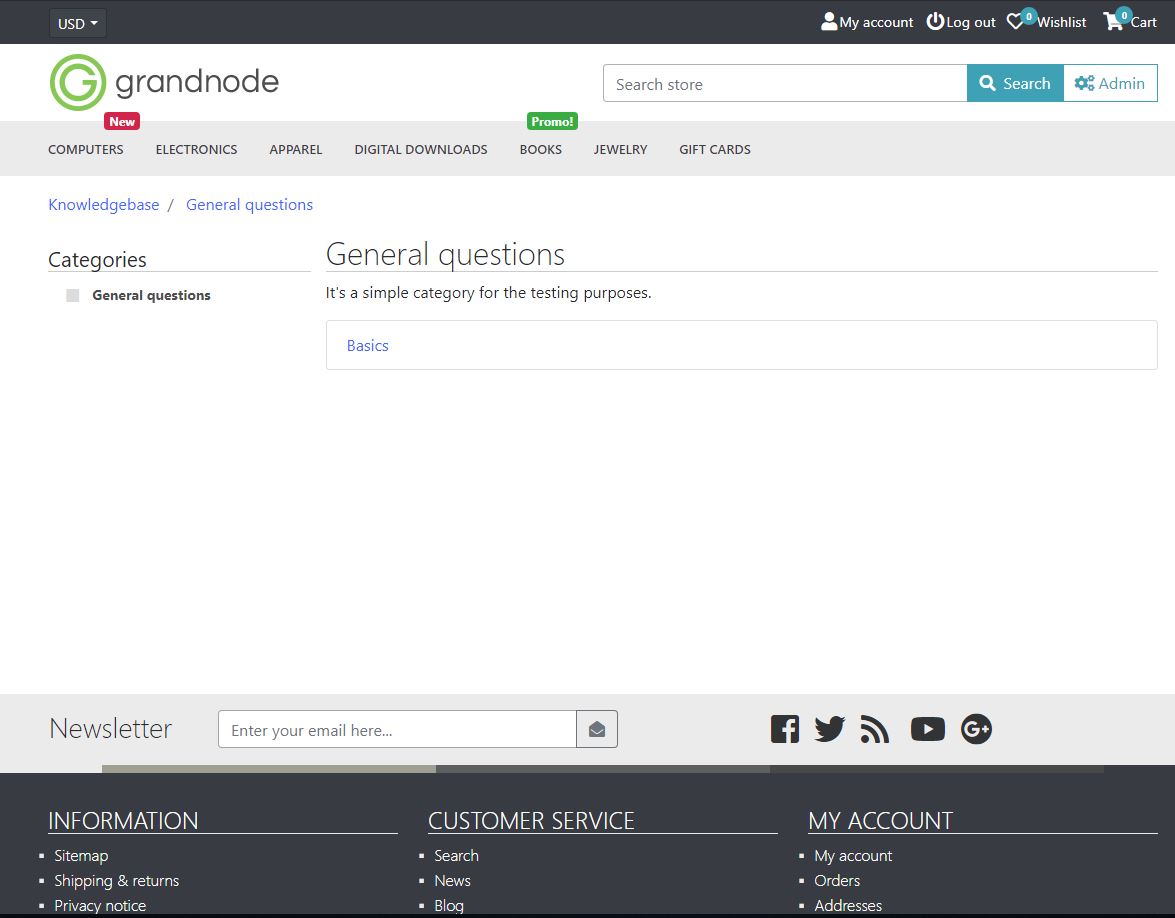 Knowledgebase can be used as a base of articles, as a FAQ section. In our case, we used konwledgebase system in our documentation page, here. It can be a great example of usage.