We are happy to announce that we've released new version of our iOS/Android Xamarin Mobile App for GrandNode. We added many new features, so let's check them! 
List of changes in GrandNode Mobile App:
Modernization of product layout
In the previous versions of mobile app you had two tabs - Product overview and Product reviews. We've decided to change it and we've added accordion tabs. You will find three accordions:
- Product overview
In this section you will find short description of product and table with product specifications.
- Product reviews
It's standard tab with product reviews, you will see there all of reviews that have been added to product.
- Product description
It's simple, in this section you will find the full description of the product. If you want, full description section supports HTML tags, so you can highlight the most important information about product. 
Related products added
It's totally new section on product page. Below the accordion tabs mentioned above you will find a product slider with Related products.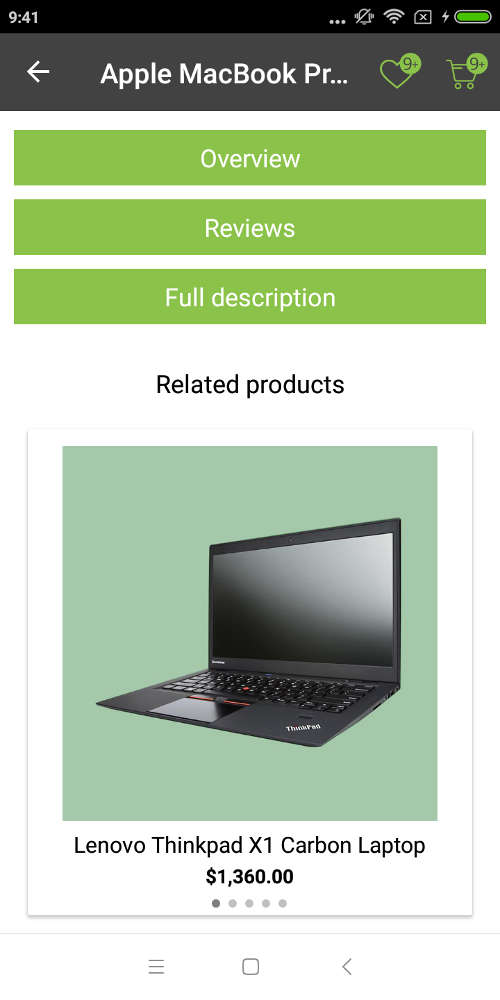 Barcode/QR code scanner added
In the mobile app you can open the scanner and scan the bar codes or QR Codes. If you have products with specified SKU, your customers will be able to go directly to the scanned product. It can be useful if you have online and stationary stores.
Change of navigation bar and Brands section added
We added section for Manufacturers (called Brands). It's used to list all manufacturers available in the store. It forced on us to redesign the menu section. We moved it to the bottom of the page and added little animation. You can check it on our demo app.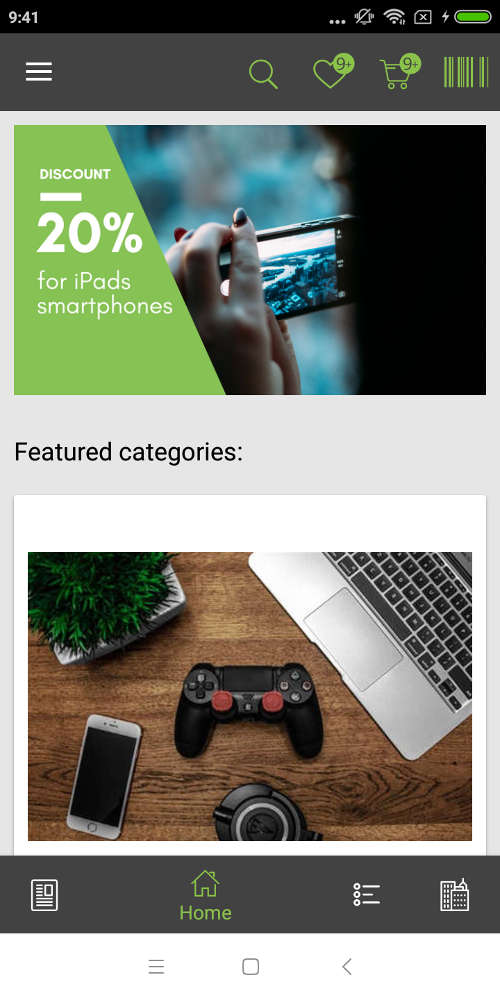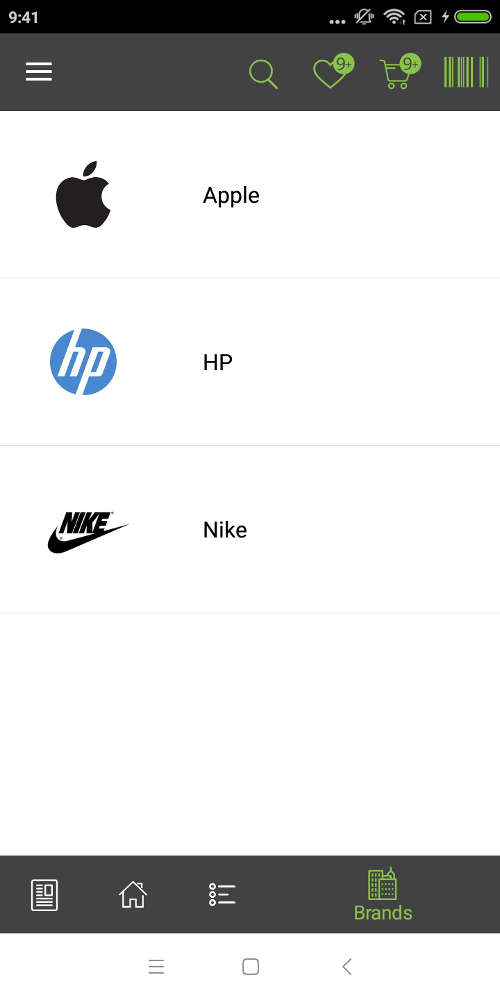 Please remember that you are able to check them here: