Hacktoberfest has started. October is fantastic month becauase of Octoberfest, but if you can only associate it with with it, it's time to change your point of view. As you are reading blog about open source e-commerce platform, you have to know, that October is also the month when milions of users participate in Hacktoberfest. It's the best time to start contributing to it and get reward by Hacktoberfest founders.
How to start in Hacktoberfest with GrandNode?
List of content
1. What is Hacktoberfest?
---
Hacktoberfest is month long virtual event which promote open source. During the October, you are able to start contributing to open source. It's created by DigitalOcean and DEV. This event is perfect to celebrate and promote open source software. All you have to do is to make four public pull requests between 1st - 31st October. In October you will see new label on GitHub - "Hacktoberfest" which means that this task is great to start and you are able to progress in Hacktoberfest challenge. 
What's important! It's not only for pros. Especially Hacktoberfest is designed for beginners, which are able to get boosted in their open source start. It doesn't matter if you are a C# or JavaScript developer. You can also make just CSS, for sure you will find tasks which will suit you. 
2. How to contribute to open source?
---
Contribution to open source is a very simple process. Few months ago we've published the guide about contribution to GrandNode. And you know what? GrandNode is still one of the best place where you can start contributions to open source.
It's e-commerce open source software, so you are involved in a big project. It's not only simple website, so you will need to adapt to the code of conduct and contribution rules. If you want to learn how to contribute to GrandNode, it's time to check our article.
Now, if you want to get more details about open source contribution, you can check official open source guide.
3. How to start in Hacktoberfest?
---
You have to sign up on Hacktoberfest website. You will be asked to sign up with your GitHub account, as on the screenshot below: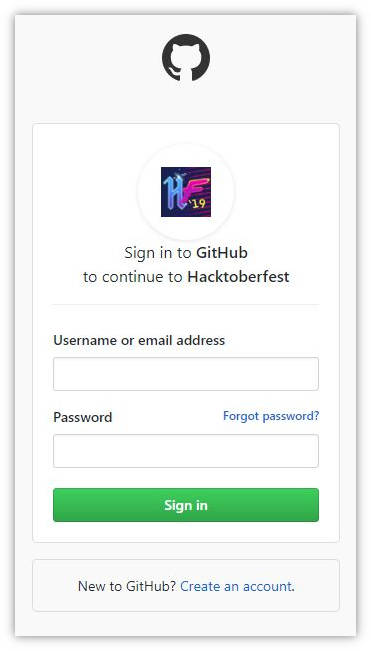 Hacktoberfest site is very intuitive so it's completely no efforts registration. If you sign up correctly, you will see following screen: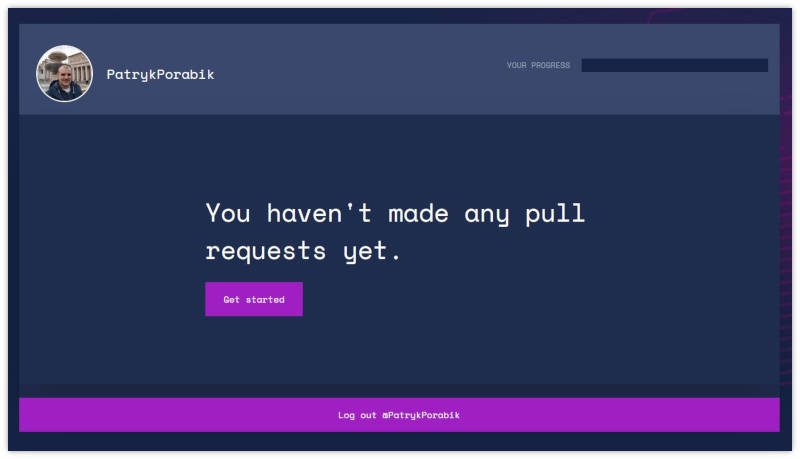 4. How do you get a Hacktoberfest shirt?
---
Hacktoberfest comes with a limited T-Shirts, which participants can get from organizers. What is the requirement to get your shirt? You have to make 4 pull requests to public repository on GitHub. First 50,000 developers, who complete this task will get their shirt. 
5. How to check my Hacktoberfest progress?
---
As Hacktoberfest started, many users provided additional tools to check your progress. I've personally used this one site to check my Hacktoberfest progress.