Christmas time is coming, people are looking for the best gifts for their friends, families. Are you sure, that your store and business will handle it? Look at our 37 tips, how to survive during Christmas and rest of the holidays.
We are convinced that our list of the tips will help you in the preparation for Christmas. The number of people shopping online via the Internet is growing year by year. It's very important statistic for you as a shop owner. Please look at the graph below.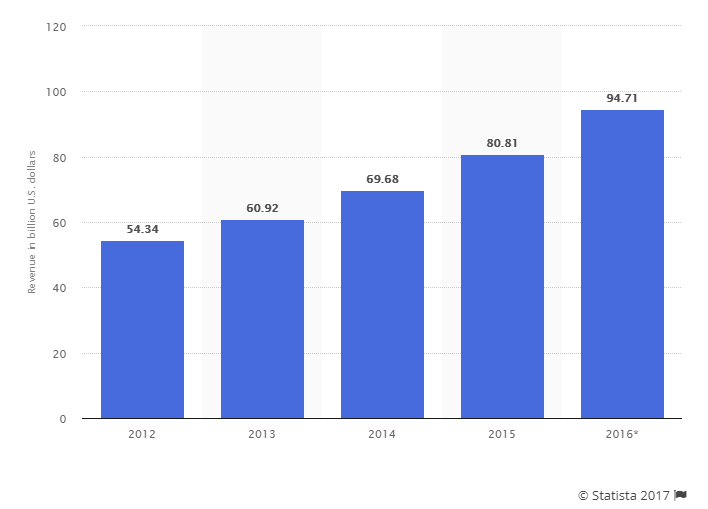 Are you wondering how to get yourself a small percentage? Let's go through our 37 tips. 
1. Inventory
- Check your inventory 
The most important thing is to check what you actually have. You can't offer products which are out of stock. If your store is mature, you can check last year statistic and look for what your customers bought. It will help you to predict what may be hot this year. 
- Stay up to date with inventory changes
Set up a notifications about low stock. If you will have control on your stock you will be able to supplement the product deficiencies easily. In GrandNode you are able to do that in two ways: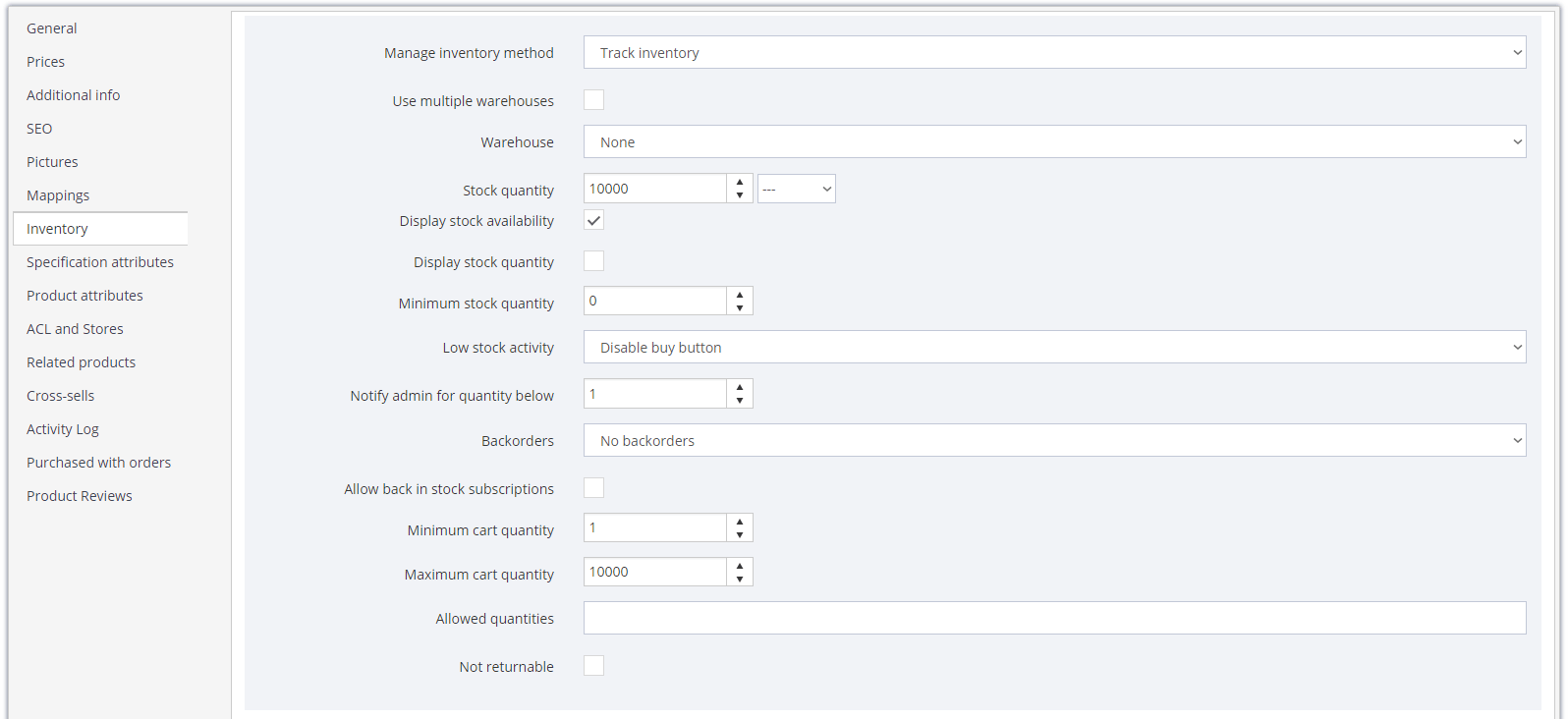 - Hide products, which are not available
Hide products, which you don't have on stock. You will save the time of your customers and avoid misleading them so they can focus only on the products that are available. 
In GrandNode you can simple uncheck "Published" checkbox.

- Show the number of available products
It will be really helpful for your customers if they will see how many products you have on stock. It can motivate them to buy faster. As GrandNode user you can configure it in on product page: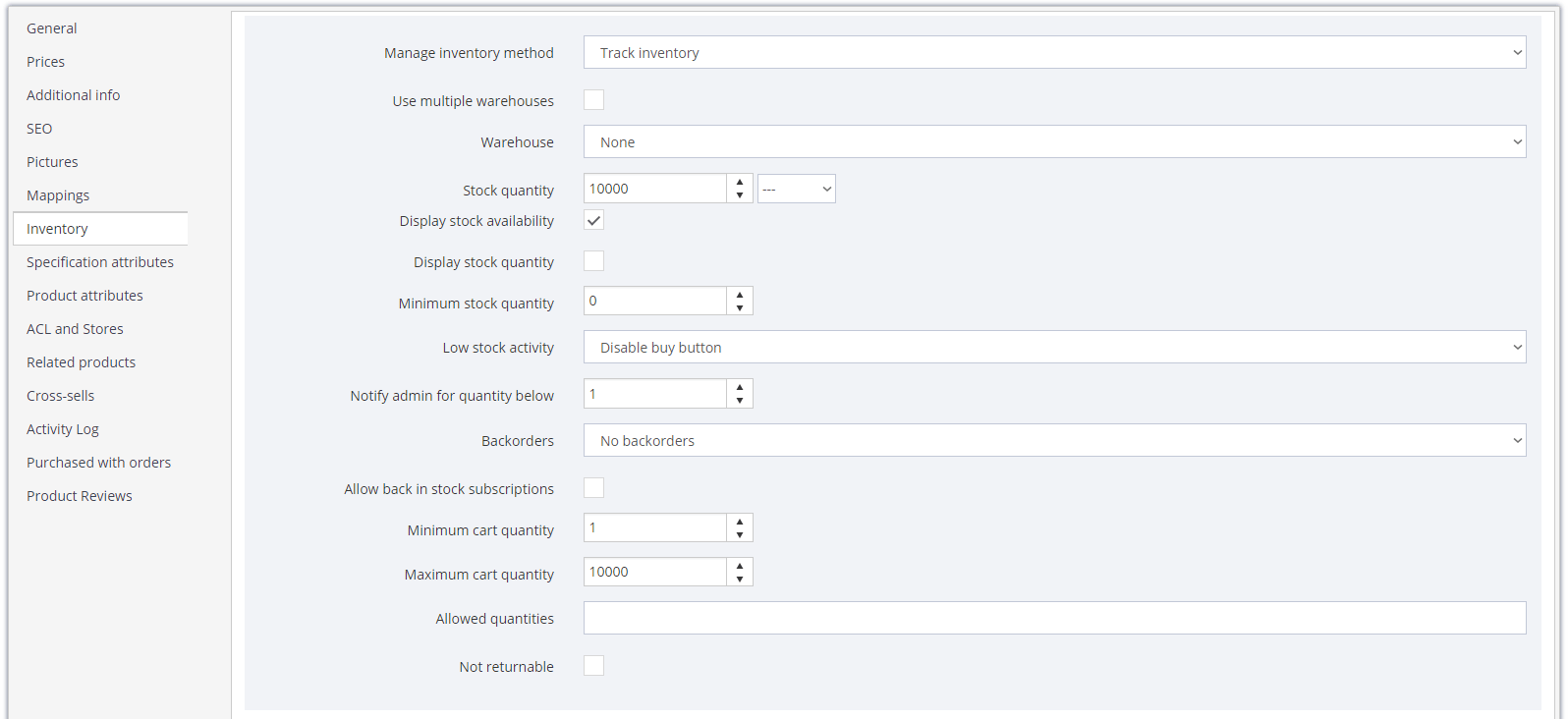 2. Shipping
- Always try to predict
Try to get shipping time frames from your shipping providers. If you get it, you will be sure that the shipment will arrive on time. And when we have a holiday fever, it is really important for customers.
- Show dates of the order fulfillment
Inform customers about shipping. They want information about it. When you have a week for holiday and you are looking for a gift, you are looking at dates to be sure that it will arrive on time.
In GrandNode you can go to Configuration -> Shipping -> Delivery Dates

- Always offer a few shipping methods
Do not limit the possibilities for customers. Everyone has different preferences. If you have only one shipping method, you may look like a suspect. 
- Offer free returns
Free returns will increase trust in your customers. Many of them are still afraid of shopping in the internet. Do not reject them. Offer a free refund if the product does not meet their expectations.
- Think about gift wrapping
Suggest (free or for a small fee) a packet of gifts to save your customers' time.
You can offer it with GrandNode checkout attributes. Just go to Admin panel -> Catalog -> Attributes -> Checkout attributes
You can create here checkout attribute - Gift wrapping with Yes or No option, with or without price adjustment. Shown on screen below: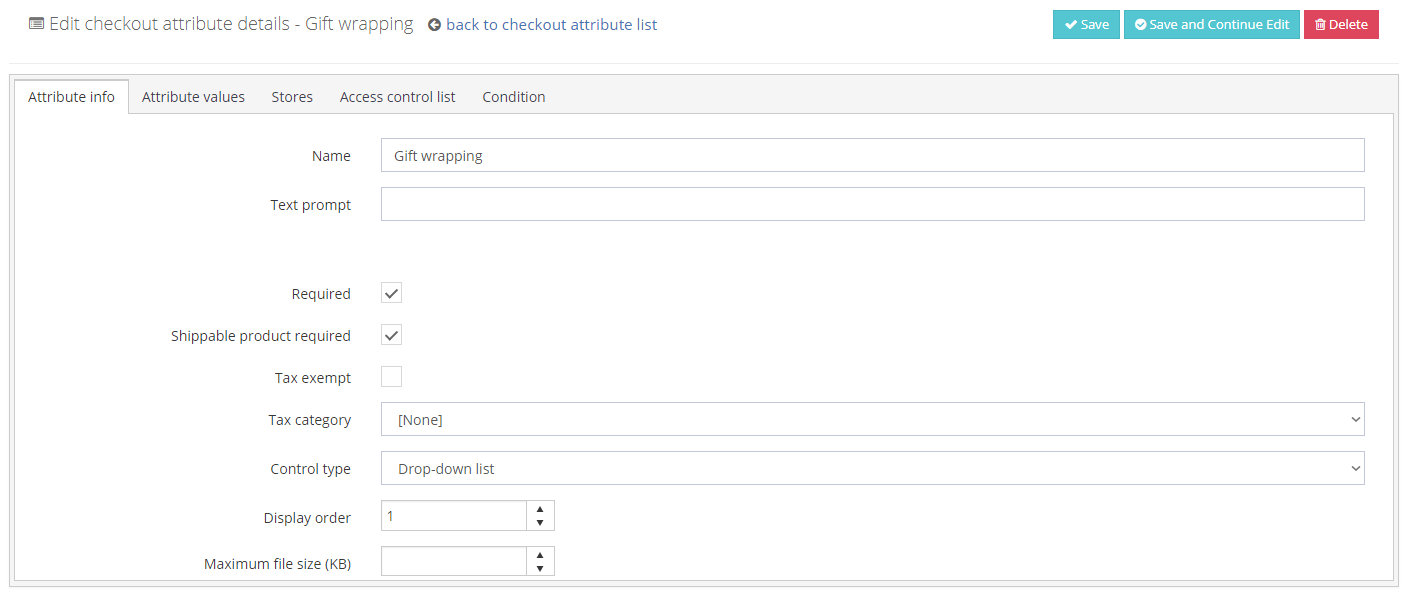 3. Design improvement
- Change your design
Add christmas tree or santa hat to your logo. Create christmas banners. It can be a great addition for your store. You can change your logo in Configuration -> Settings -> Global Settings -> 'Logo' section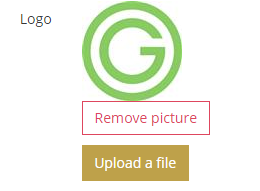 - Optimize your store
Do not shell the customer with hundreds of information. Show him what he would like to see. Modify your banners and sliders in such a way as to focus the attention of visitors to special promotions, ideas for gifts or best-selling products.
If you want to show personalized banners you can do it with our "Banners" feature. You can also create customized "Interactive form" to collect the most important feedback from your customer.
- Increase customer trust
In different places on the site, add elements that increase customer trust (delivery times, payment security, free returns, certificates etc.) to encourage them to shop. You can do it easily with topics. You can find them in Admin Panel -> Content Management -> Topics. Without problems you are able to insert custom topic to your site. 
4. Customer service
- Implement ticket system
Each customer can have questions, how you can help them? You can create community board or create a platform where they can ask question and immediately get answer. How you can do it. You have just simple form on contact us page?
- Be online
Your customer service need to be possitive as positive is your store. Make sure all members of your staff respond quickly and kindly to phone inquiries and e-mails. You can also ask them to wish customers "Merry Christmas!".
- Avoid disputes
Avoid any conflicts with your customers by ensuring your website complies with the laws in force in your country. 
5. Traffic and SEO
- Modify SEO
Christmas is special time. People can search products with different keywords than in normal time. Try to predict and add them to your store before your competitors. Take a step ahead of the competition by implementing your own positioning strategy for holidays, with special focus on key words and content related to Christmas. 
Each product, category, topic, news, blog post has own SEO tab page in the moment of editing, as it's shown below:

- Choose marketplace
Nowadays it's worth to sell products on external marketplaces like eBay, Allegro and Amazon. It will boost up your sales. How we can help you? Remember, Amazon has 16 millions visitors per month! Amazon and eBay have potential, really! 
- Integrate your store with price comparison portal
Many of customers are looking for the cheapest product on the sites like Ceneom synchronize your catalog with them. It can increase your sales by 30%! 
6. UI/UX Improvements and navigation
- Go mobile!
As statistic shows people prefer to buy on mobile:

They don't have time, so while they are in the move they use mobile apps to buy goods, remember about it! 
What can we do for you? We can implement for you Xamarin Native, Cross-platform mobile app for GrandNode. 
You can read more about it on our dedicated blog post here. 
- Offer personalization
Offer customizable products. Add personalization to them like adding own picture, color, etc. 
- Allow sharing your products
If you have a great products, your customers may want to share your offer with their friends. How can they do that? Of course with standard features of GrandNode.
Email a friend or AddThis Sharing Widget. They are available in Admin Panel -> Configuration -> Settings -> Catalog Settings -> Share

- Use cross sales, recommended products, suggested products
In my opinion it's one of the most important points. Try to increase shopping cart value. How you can achieve that? With cross sales, related products, recommended and many more. Probably if somebody want to buy a bow, can be interested also in buying arrows. 
Each product can have own cross sales products, look at the screen below:

It is not enough for you? Great. We want to meet your requirements and we've implemented Marketing Automation features in GrandNode. You can use Customer Reminders, Customer Actions, Interactive Forms, Newsletter Categories. 
You can read about Marketing Automation in GrandNode here:
Marketing Automation - Introduction based on GrandNode
Interactive Forms - What's that?
Case Study - Customer Actions and Customer Reminders
- Use wishlist
An important tool in the holiday season - With wishlist, customers will be able to choose the products that interest them and share them with their friends. This will greatly simplify their task.
Wishlist is the standard feature of GrandNode, you can manage it in advanced view of Admin panel -> Configuration -> Settings -> Shopping Cart settings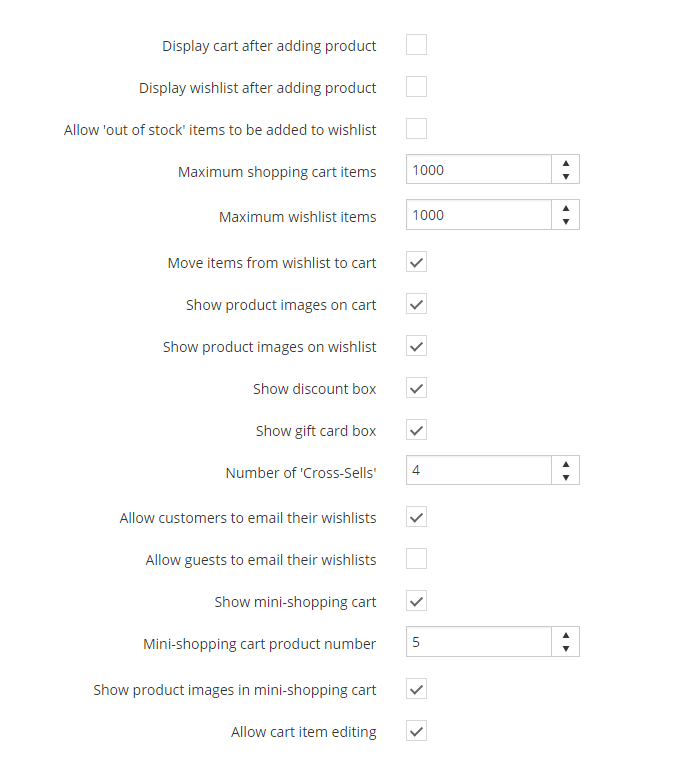 - Simplify account creation
Use external authentication methods, as the researches show customer prefer to create account with existing logins like Facebook or Google. 
External Authentication is a standard feature of GrandNode, available in Configuration -> External Authentication
- Reduce load time
The customer escapes from a store that is loading for more than 3 seconds. Optimize your store's load time to deliver even better customer experience and improve conversion rates! 
About optimization you can read on nop4you.com blog post here.
7. Promotions
- Think about the promotional strategy
Key is the innovation. Be creative. Be fast. Be successful. It is important to have a strict, individual promotional strategy. 
- Create advent calendar
Create a promotion strategy. On each day, offer different product. It will motivate customers to look at your store and check what you will offer today! 
- Create Treasure Hunt
Hide christmas trees or reindeers in your store. It will attract your customers and motivate them to interact with you and your store! 
- Reward for loyalty
Enable reward points. It can be a great gift for your customers. It can increase amount of loyal customers. Reward points can be enabled in Admin Panel -> Configuration -> Settings -> Reward Points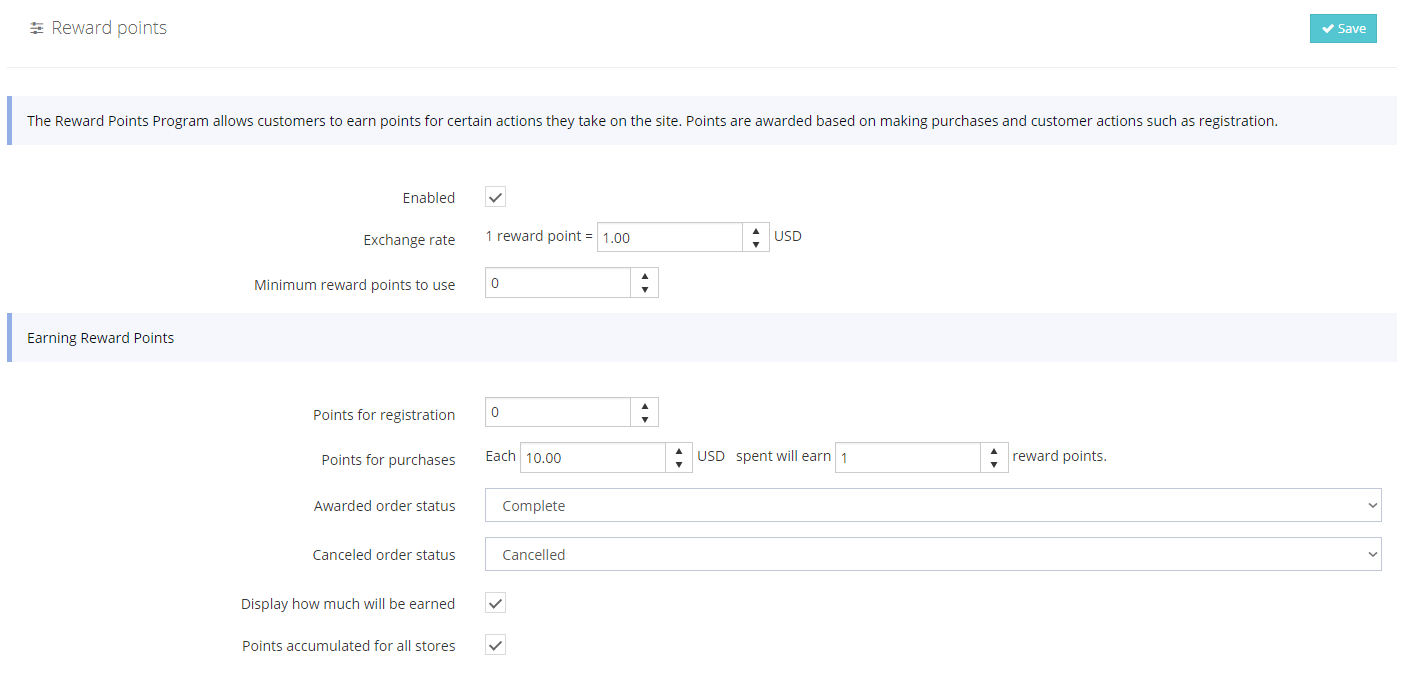 - Prepare each promotion earlier
Don't be chaotic. You should prepare your discounts, promotions, mailings before Christmas. It's important to have ready promotions. It will reduce the risk of error. Each discount can be created earlier and still be unpublished. Just use Start date field.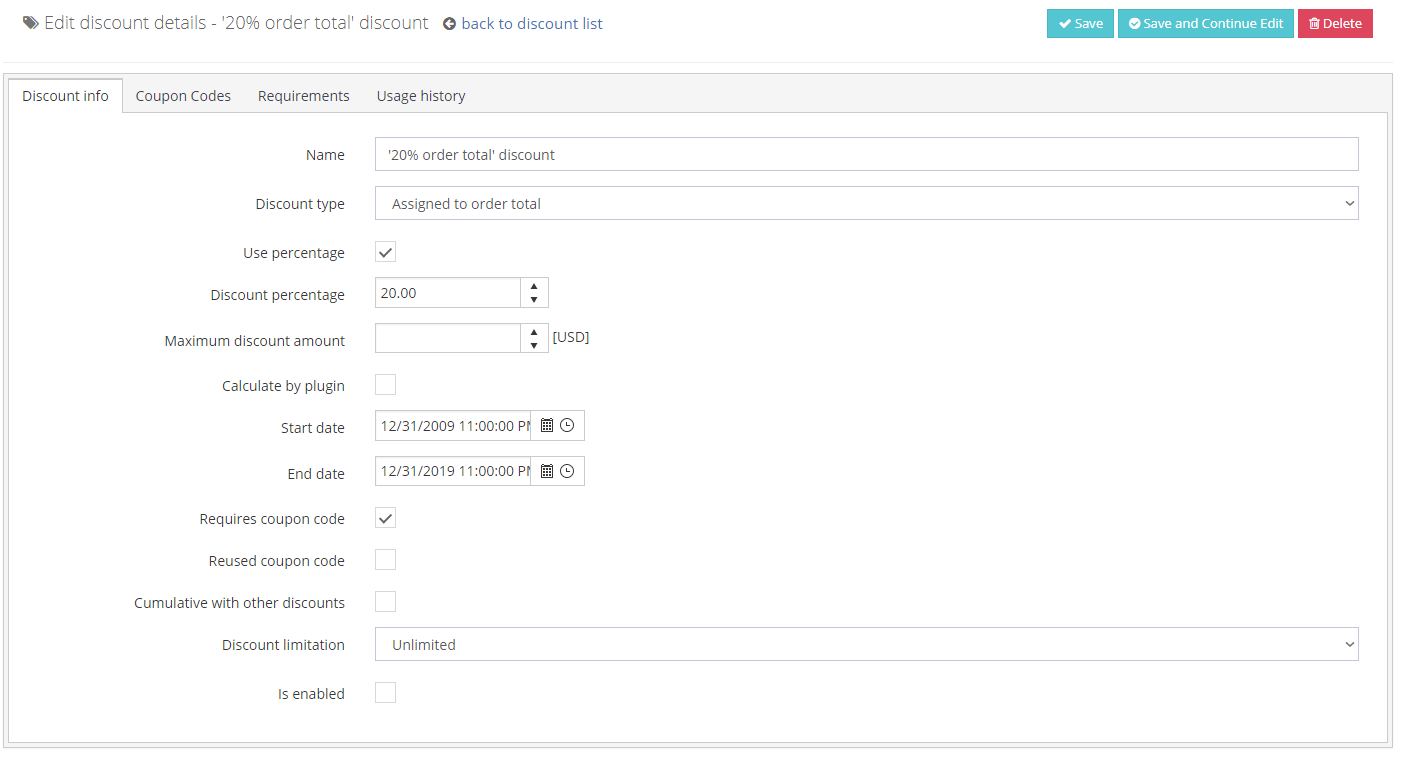 8. Communication
- Give coupon codes after purchasing
Use GrandNode Message Templates to create your own template and insert in the last email coupon code with discount for the next purchases. It will be a great attractor for your customers! You can find message templates in Admin panel -> Content Management -> Message Templates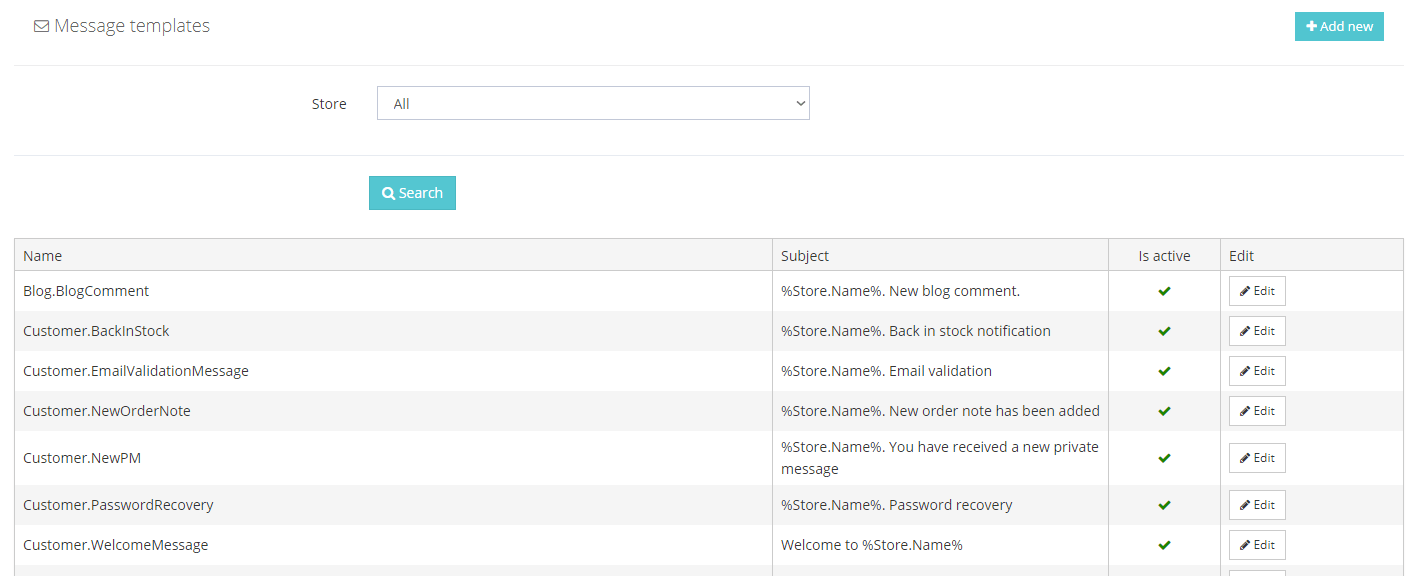 - Extend your subscribers list
You can use our Newsletter Categories feature to offer a few types of newsletter. Your customers will signup only to the topics which really interest them.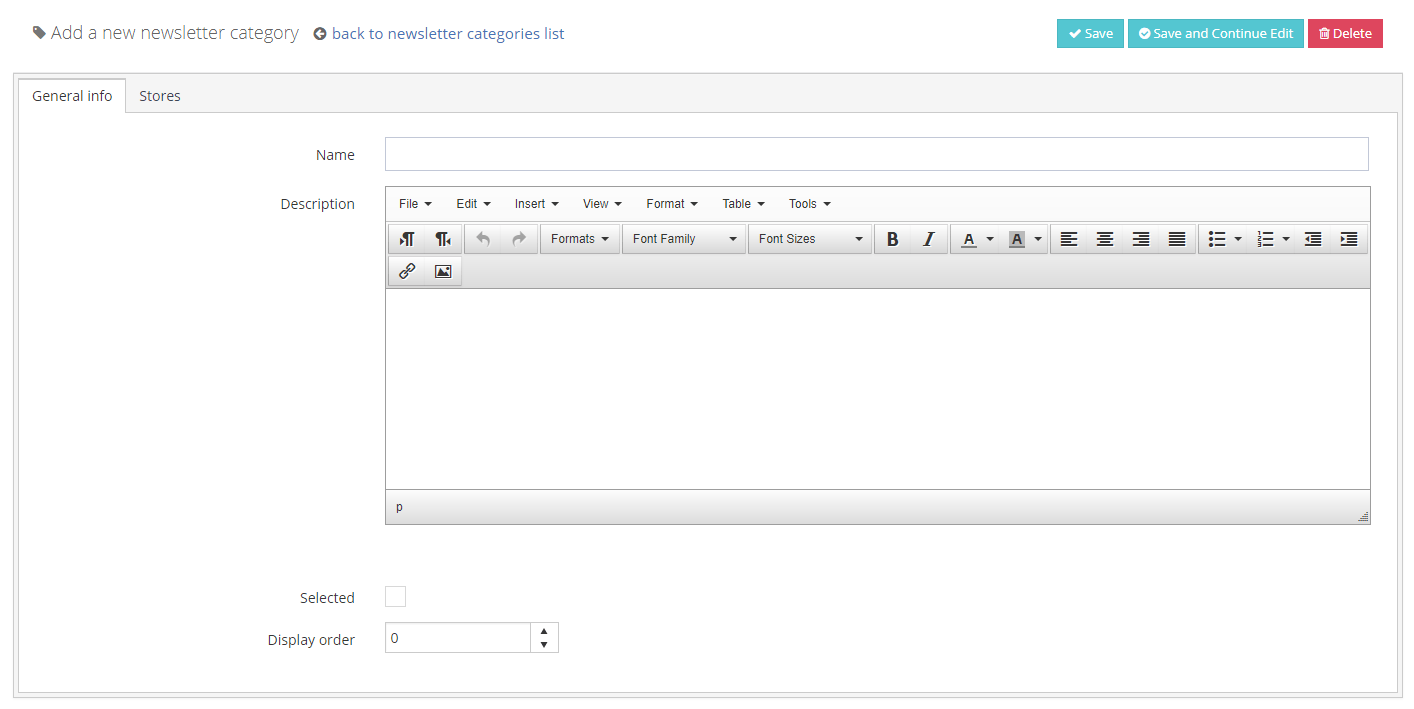 - Encourage customers
Start early in December, send newsletters, display banners and encourage customers to visit your store. Remember, you need to have an interesting offer and products so that they want to come back to you.
- Send automatical e-mails with abandoned carts, unpaid orders
In 2016, as statistics show, 68% of shopping carts were abandoned. If you don't have implemented reminders, activate the reminder of abandoned carts as soon as possible and personalize the email message to users who have not finalized their orders.
How you can achieve it? 
Just use Marketing Automation features in GrandNode. You can use Customer Reminders, Customer Actions, Interactive Forms, Newsletter Categories. 
You can read about Marketing Automation in GrandNode here:
Marketing Automation - Introduction based on GrandNode
Interactive Forms - What's that?
Case Study - Customer Actions and Customer Reminders
9. Gift Cards and vouchers
- Show them
If you are providing gift cards don't hide them! Create a banner, show them on pop up. If you customer don't have idea for gift, they can be interested in buying gift card! Just specify if the product will be gift card or not:

- Offer gift wrapping, personalization
Offer personalized gift wrapping. It can be very interesting for your customers! Remember about that. Many of them don't have time to wrap gifts on their own. Offer them your help. 
- Show the clear rules of purchase
If you sell gift cards with limited validity, expose the validity period in a prominent position.